Our Drum teachers are gigging professionals with diverse backgrounds and experience. They can teach all levels and styles. Lessons take place on-site in our state-of-the art teaching studio equipped with two full drum kits. 
Lessons are  $25/half hour or $50/hour without any long term commitments.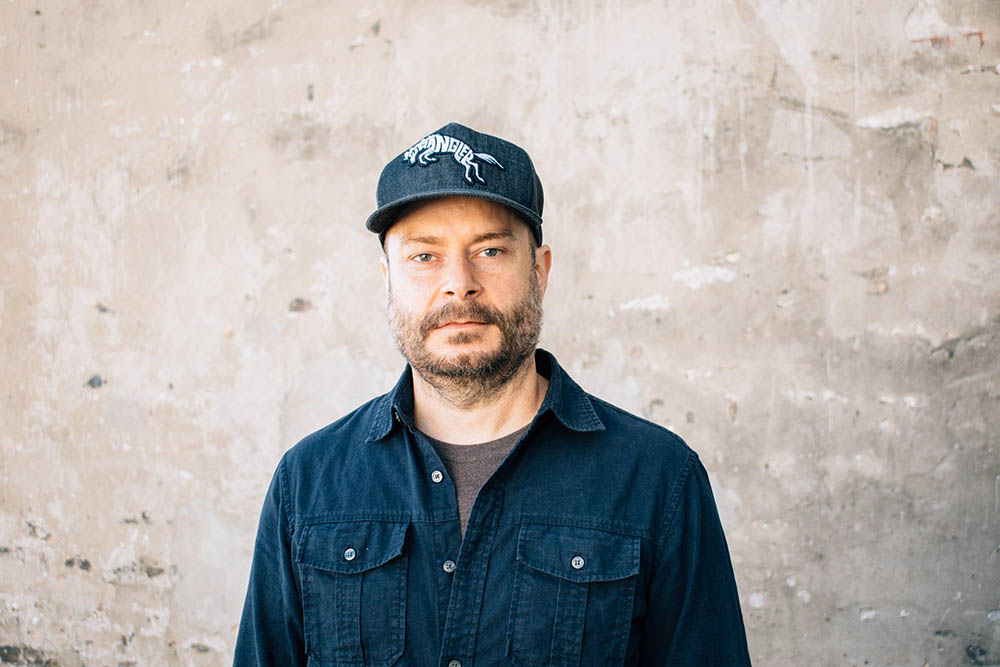 Chris Dye was raised in a "Beatles vs. Bluegrass" home in Casper, Wyoming; hometown of The Troopers Drum and Bugle Corps. At the age of 3, Dye fell in love with the drums while watching a Troopers performance and began playing shortly thereafter. With a propensity for the arts, he studied both music and visual art from grade school through college. He participated in several show choirs under the direction of the renowned Marcia Patton, including The Casper Children's Chorale. With band director, Gregory Paulson, Dye studied percussion and music theory. Additionally, he completed years of private lessons with a variety of instructors in Casper.
Dye's teen years were filled with performance in every imaginable context; concert, jazz, and marching band, show choirs, talent shows, weddings, dances, and various musicals. At 16, Dye began marching with The Troopers and completed two competitive seasons with the corps. The percussion staff, Pat Amann, Joel Gittle, and Louis Boldrighini, taught Dye a whole new skill set: "active" ensemble listening, high levels of mental focus, and strict discipline of practice. In 1994, Dye left Wyoming to attend The School of the Art Institute of Chicago, yet his drums never gathered dust. After college, he cultivated a critical mind and a love of the creative process. Dye saw the student/teacher relationship as an invaluable facet of this process.
In 1998 he founded his private drum lesson program. Armed with decades of performance experience, corps-style chops, and ceaseless curiosity and patience, Dye attracted a wide variety of students; from beginners through advanced professionals, both hobbyists and serious musicians of all ages. Aside from teaching, Dye has performed live and in-studio with dozens of bands, played several large music festivals including Lollapalooza, Pitchfork, CMJ, and SXSW, and collaborated with Grammy Winners. Dye has toured extensively in the US and abroad, supporting hundreds of acts, including; Spoon, Cursive, Sharon Van Etten, The Walkmen, Make Believe, Russian Circles, The Kooks, Broken Social Scene, Murder by Death, The Gossip, Smog, The Thermals, Sebadoh, The Meat Puppets, Pelican, Rogue Wave, Minus the Bear, Pinback, Kevin Devine, Story of the Year, Tapes N Tapes, The Hold Steady, Pedro the Lion, The Appleseed Cast, Ted Leo and the Pharmacists, The Mercury Program, Someone Still Loves You Boris Yeltsin, and hundreds more. 
Dye was a founding member of the now dissolved band, Chin Up Chin Up, and is currently a member of Speck Mountain, The Sweeps, and Exit Verse (featuring Geoff Farina of Karate). Dye has on-going affiliations with Wedding Dress (featuring members of Maps & Atlases and Joan of Arc), Midnite On Pearl Beach, and Campdogzz, among others. Dye strives to bolster passion for music in his students. He teaches universal drumming concepts with a focus on "playing for the song." Dye's unique teaching philosophy addresses how to listen, learn, and play with conviction.
Aaron "Memphis" Smith is speaking to a generation. His platform is an altruistic approach to music and celebrating all of its truest forms. The message is simple: "There is no departure without a dream" and his mission is to see to it that his peers are inspired to make this the most powerful and knowledgeable age of music that the world will ever see.
As a native Memphian, Aaron was exposed to all genres of music. Through his mother's affinity for the craft, Aaron discovered the soul striking melodies of gospel music while growing up in church and the importance of the instrument. With a music selection varying from The Winans to Commission, it was only natural that Aaron developed his passions around non-secular music.
As a teenager, Aaron traveled a path that led him to Illinois, where he continued to develop his blessing. Aaron managed to balance his talents between church and Auburn High School, a performing arts school located in Rockford, IL. Aaron's abilities allowed him to be a scholarship recipient that led him to Rock Valley College under the direction of Ken Stein. Aaron studied Music Performance in a Jazz ensemble form. Aaron's accolades include, but are not limited to, playing for jazz saxophonist, Harlan Jefferson, as well as working with various artists such as Kim Burrell, LeAndria Johnson, Greater First Chorale, Todd Dulaney, Garrett Body, Ann Nesby, Gina Venier, Paris Bennett and many more.
Aaron's passion for music has allowed him to pave a path for those striving for success within the music industry. With his knowledge, he has formed his own organization titled D.U.F.C. (Drummers United for Christ) geared toward youth and musicians. This forum allows musicians a close and personal opportunity to meet their favorite drummers in a clinic session. He believes that there are so many life lessons you can overcome with using strategies you use with developing your craft. Aaron feels it is so imperative to inspire and motivate even if you haven't reached your plateau, it's important to give back no matter what level of success you're at.
"I believe that putting your all into perfecting your craft, not only for yourself, but to reach the hearts of people, is imperative… Being able to create emotion from person to person through your instrument is pretty impressive and rewarding."